Saturday, July 15th, 3:15 - 4:15pm

Health & Wellness: Taking care of the whole instrument, body & mind, in order to perform at your peak
Leslie Dodge
Leslie Dodge began her dance training at a young age in Indianapolis, Indiana. After a year of professional experience as a dancer for Gregory Hancock Dance Theatre, Leslie attended Butler University where she received a BA in Dance Pedagogy in 2010. For Butler Ballet, Leslie performed in many ballets including the role of Odette in Swan Lake, as well as original works by Susan McGuire and Cynthia Pratt. While at Butler, Leslie also taught dance and movement classes for the Butler Community Arts School throughout the Indianapolis area with a curriculum inspired by the National Dance Institute. In 2011 Leslie moved to Little Rock, AR to dance for Ballet Arkansas. As part of Ballet Arkansas, Leslie performed in many ballets, including the The Nutcracker's Sugar Plum Fairy as well as excerpts of Swan Lake and Raymonda.  Leslie has been featured in Tom Rudd's Mobile, Peter Zweifel's Visions From Within, Darrell Grand-Moultrie's Moultrie's Spring, and Kiyon Gaines' Bolero. She has worked with such choreographers as Michael Bearden, Tom Mattingly, Sayoko Knode, Greg Sample, and Ilya Kozadayev. In 2014, she participated in the Chop Shop Dance Festival in Bellevue, WA in an excerpt of Shayla Bott's Instantly Interruptible. Before Leslie was forced to retire due to injury, she danced the lead role in as the pink girl in George Balanchine's Who Cares? — the first Balanchine ballet ever performed in the state of Arkansas. Leslie was also an instructor for the Ballet Arkansas Summer Intensive for several years, as well as Rehearsal Assistant for the company from 2014 to 2016. Leslie currently teaches Modern Technique and Pre-professional Ballet at Shuffles and Ballet II.
After getting a hip replacement in 2018, Leslie's focus shifted to dance science, Pilates teacher training, and movement analysis. This launched Leslie's passion for helping young people get the information they need to avoid the pitfalls of outdated and harmful training methods. In 2022 she started The Healthy Dancer Project workshop to help her students unlock their potential based on the principles of dance science.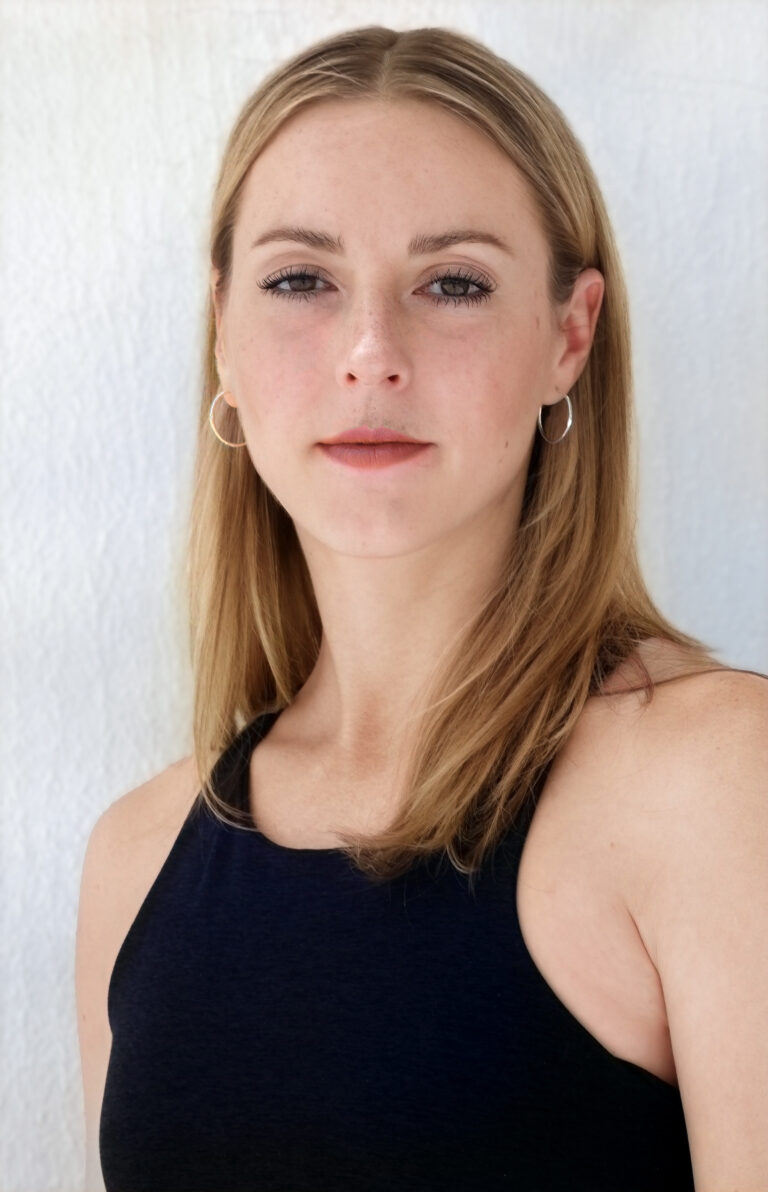 Glenn Kelich
Glenn Kelich is a former professional ballet dancer turned mental health professional.  While dancing at the Kansas City Ballet and Indianapolis Ballet, Glenn was diagnosed with severe anxiety.  After several bouts of that anxiety manifesting onstage, he decided to dedicate himself to learning more about how the mind influences performance and everyday life.  This led to him earning his master's degree in Clinical Mental Health Counseling from Indiana University.  He now works with athletes and non-athletes who seek the same understanding in the areas of foundational, psychosomatic, cognitive, and processing skills.  This includes working with individuals both in-person and virtually as both a psychotherapist with Modern Strength Psychology Center and a high-performance specialist at his own practice, Mental Performance Studio.  
Prior to dancing professionally, Glenn attended Indiana University as an undergraduate, receiving his Bachelor of Science in Ballet with a second degree in Sports Marketing and Management.  He continues to reside in Indiana where he provides mental health services and is a licensed real estate agent.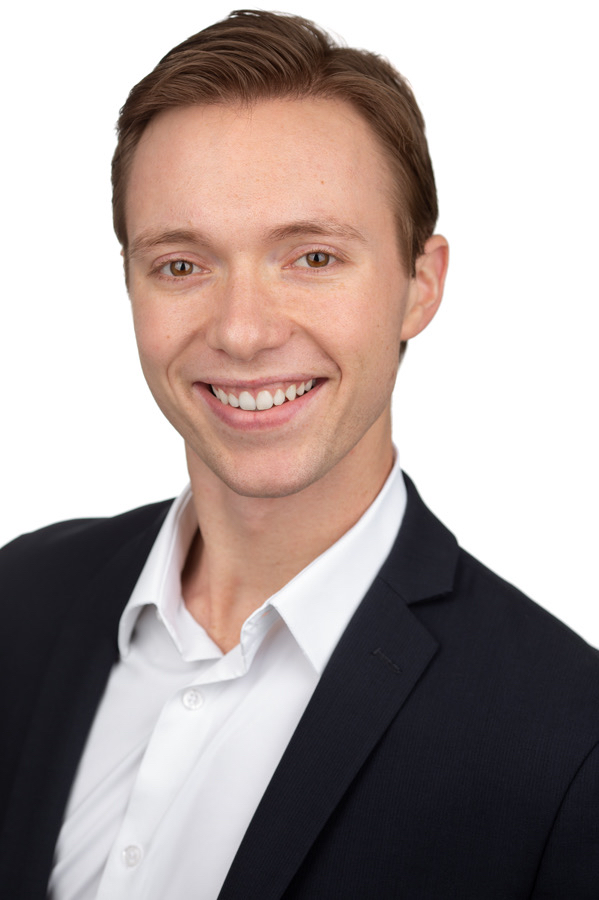 Priya Lakshmi
Owner and Founder of Elite Edge Physical Therapy, specializing in treating gymnasts, dancers, and similar athletes. She has 30 years of experience in the gymnastics world, as well as over 10 years of experience as a Physical Therapist. She is a professor for the Doctor of Physical Therapy program at Indiana Wesleyan University and focuses her research efforts on injuries common to gymnastics.
She will also be providing injury screens in the black box theater throughout the day. More info on that coming soon!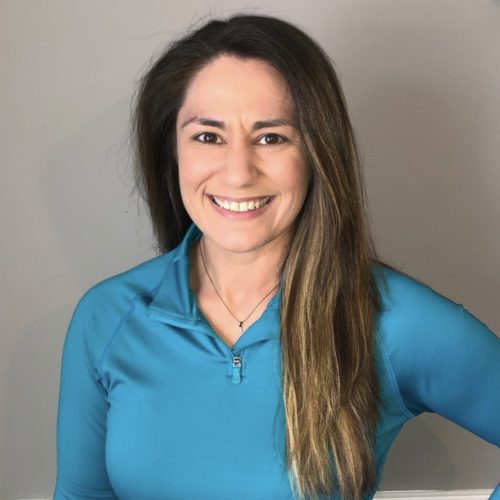 Saturday, July 15th, 4:30 - 5:30pm

For Dance Educators: Creating safe spaces and improving accessibility in our studios and performance venues
Derek Reid
Derek Reid began his training at the Jones-Haywood school of ballet in his birthplace, Washington, D. C. He earned his B.F.A. in Dance Performance from Butler University in 1987 and his MA in organizational leadership and development from Gonzaga university in 2010. Mr. Reid's professional dance career, spanned a variety of countries and cultures, including Louisville Ballet, Pennsylvania Ballet, Dance Theatre of Harlem, Les Grands Ballets Canadiens in Montreal, Quebec and Ballet Met in Columbus, Ohio. He created leading roles in works by internationally acclaimed choreographers, among them Choo San Goh, William Forsythe, Jiri Kylian, Nacho Duato, James Kudelka, Mark Morris, and Ohad Naharin. His repertoire ranged from the classical to the contemporary and included a fusion of cultural representations. Reid's television credits include PBS's production of Dance Theatre of Harlem's All River Legend, choreographed by Agnes De Mille, and the Canadian Broadcasting Corporation's dancers for life gala, in which he performed the pas de deux from Nacho Duato's Rassemblement. A highlight of his career was dancing Duato's Cor Perdut at the acropolis in Athens, Greece with the Gala des Etoiles, alongside renown star dancers Damian Woetzel, Darcie Bussel and Carlos Acosta. Mr. Reid began teaching in 1985 with the Northwest Florida ballet while still performing with various companies. Following a successful and fulfilling professional career, Mr. Reid was named Associate Director of the Fort Wayne ballet in 2000. In Fort Wayne he taught and led outreach efforts in the Fort Wayne community, working to bring arts experiences to area public schools, Boys and Girls clubs of America and the NAACP. In 2004, Mr. Reid transitioned to higher education, leaving Fort Wayne and joining the faculty at his alma mater, Butler University. As professor of dance, Mr. Reid teaches ballet history, classical ballet technique, classical and contemporary pas de deux, choreography, and black dance in the american tradition, a perspectives in the creative arts core curriculum course that explores developments in american culture from its interactions with African and African American arts. Mr. Reid continues to guest teach nationally, recruit dance talent and choreograph original classical and contemporary works for regional companies as well as for butler ballet. His strong classical technique background and experience creating and performing contemporary choreography inform his technique and content in teaching. The social events of the world feed the themes of his new choreographic works. Mr. Reids passion and love for arts ability to make us think critically combined with his commitment to serving his community have and will continue to guide his efforts in bringing about change as they relate to diversity, equity, inclusion, and access.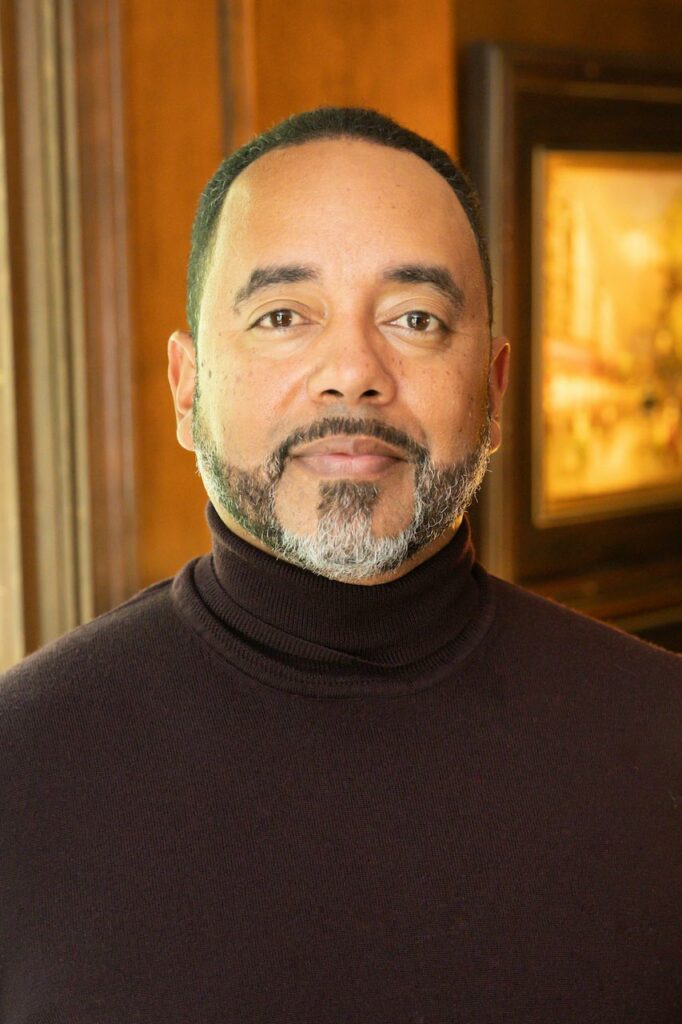 Dana Vanderburgh
Dana  was born and raised in Massachusetts and fell in love with dance when she was 3 years old. She went on to further her classical ballet training at Walnut Hill School for the Arts in Natick, MA, first in their after-school Community Dance Academy and then in their high school conservatory dance program under the direction of Michael Owen. After graduating from Walnut Hill in 2013, Dana moved to Bloomington, IN to attend the ballet program at Indiana University's Jacobs School of Music. A series of chronic injuries led Dana to stop her professional ballet training a year later. However, through her involvement with Movement Exchange at IU, a chapter of an international dance service nonprofit, and her pursuit of a joint BA/MA degree in international studies where she researched the role of dance in generating social change, Dana discovered how to translate her passion for dance into a passion for exploring and advocating for the power of dance to empower individuals and communities. She comes to KDO after serving as the Executive Director of Movement Exchange and is currently pursuing her Ph.D. in Social-Cultural Anthropology at Indiana University where she is continuing her academic research on themes related to dance, reconciliation, and environmental justice.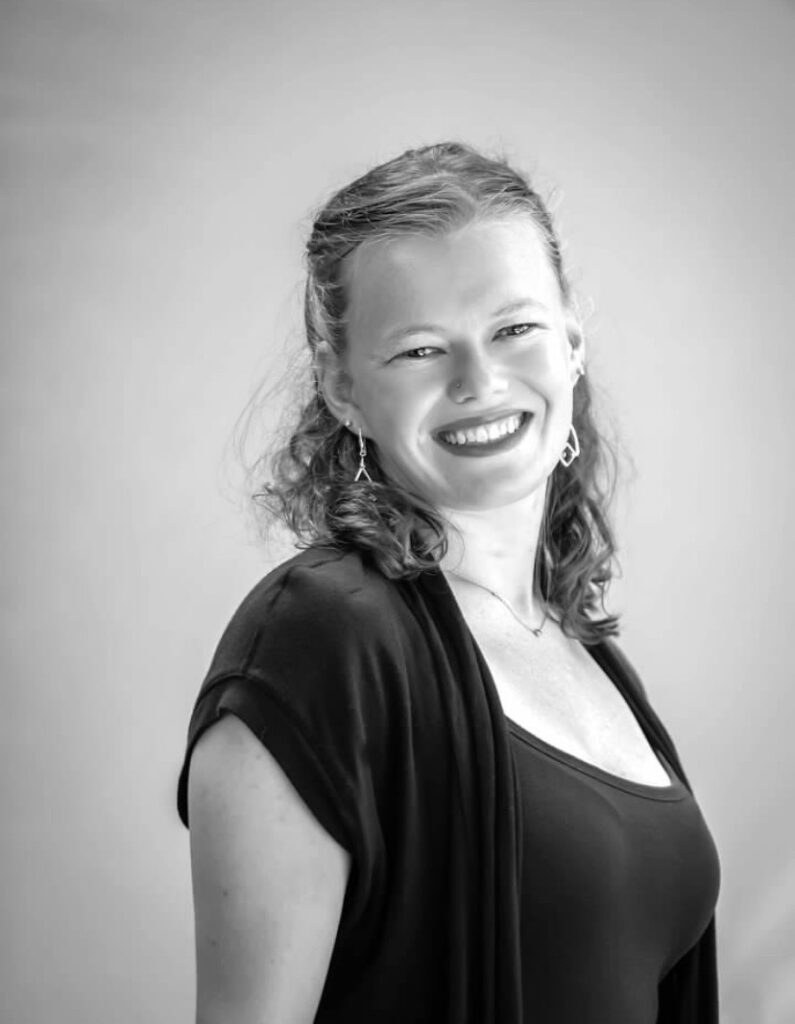 Roberta Wong
Roberta Wong is an American dance teacher and choreographer based in Indianapolis, IN. Training has included San Francisco Ballet, Boston Ballet, Mark Morris summer programs, FACT/SF dance lab, Limon Europe at ArtEz, Hubbard Street Dance Company Adaptive Dance, Dance For Parkinsons.
Performing has included Boston Ballet, Indianapolis Ballet Theatre, Dance Kaleidoscope, Indianapolis Symphony Orchestra "Yuletide Celebration," Dance Kaleidoscope "Shall We Dance?"
Teaching has included Anderson, Butler and Indiana Universities, American College Dance Association, Dance West Virginia Fall Festival, Mid-states Regional Dance Festival.
Choreography presented at Anderson University's internationally-broadcast "Candles and Carols," Harvest Chicago Dance Festival, Indianapolis Ballet "New Works," Indy Convergence, Fonseca Theatre Company "Miss You Like Hell" (Quiara Alegria Hudes).
Founding teacher of Dance For Parkinsons Bloomington and Indianapolis Ballet programs, inaugural cohort Indiana Arts Commission's Lifelong Arts program, designing the original program "Ballet.Connected." which engages seated and standing participants age 55+ in the joys of dance.
Recipient of Creative Renewal fellowships from the Arts Council of Indianapolis and Individual Artist grants from the Indiana Arts Commission.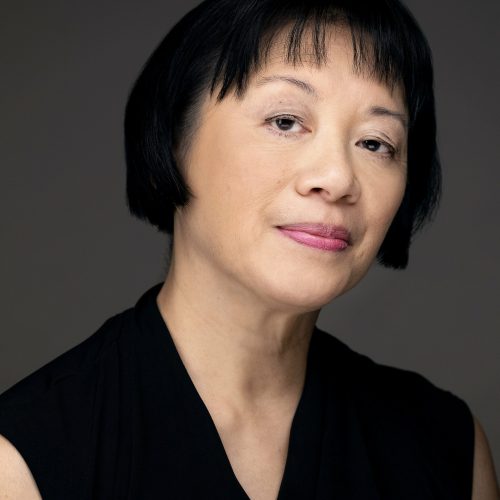 Sunday, July 16th, 2:00 - 3:00pm

Culture and Context: How studying the history and culture of the dance that you love can enrich your experience and improve your craft
Ramón Flowers
Ramon is an Associate Professor in the Department of Dance in the Jordan College of the Arts, at Butler University. He began his formal dance training on scholarship at the School for the Pennsylvania Ballet, and later attended the School of American Ballet. Four years after joining the Pennsylvania Ballet Company, as the first male African-American dancer, he moved to Europe as a principal ballet dancer for 12 Years. He spent seven years with the legendary, internationally renowned Maurice Béjart, performing in major cities in over 60 countries on every continent. He later moved to Germany to dance with William Forsythe, director of the Frankfurt Ballet, and then to Madrid to work with choreographer Nacho Duato and the Compañía Nacional de Danza de España. He has been offered company contracts with New York City Ballet, Dutch National Ballet, Basil Ballet, Lyon Opera Ballet, Les Ballets de Monte-Carlo, and Peter Schaufuss Ballet.
He returned to North America to dance with Montreal`s Les Grands Ballets Canadiens, where repertoire encompassed pieces by all the choreographers for whom he'd danced in Europe, as well as the works of George Balanchine, which were very familiar to him because of his first training as a teenage student. He then left Canada to return to his first love for dance, musical theatre and was featured in several Broadway shows, including Matthew Bourne's Swan Lake, Cats, The Lion King, The Green Bird, The Boy From Oz, and Hot Feet, as well as Broadway National Tours with Chita Rivera in The Dancer's Life, and A Chorus Line, in the role of Richie. While living in NYC he was featured in commercials, film, and Television. Ramon teaches ballet at the American Dance Festival Summer Intensive at Duke University, Alvin Ailey II, has choreographed on the Indianapolis Ballet Company, as well as workshops on the William Forsythe style of movement in NYC during his time away from Butler University. He received his BA in French from The City College of New York, CUNY, and his MFA in Dance from The University of Iowa.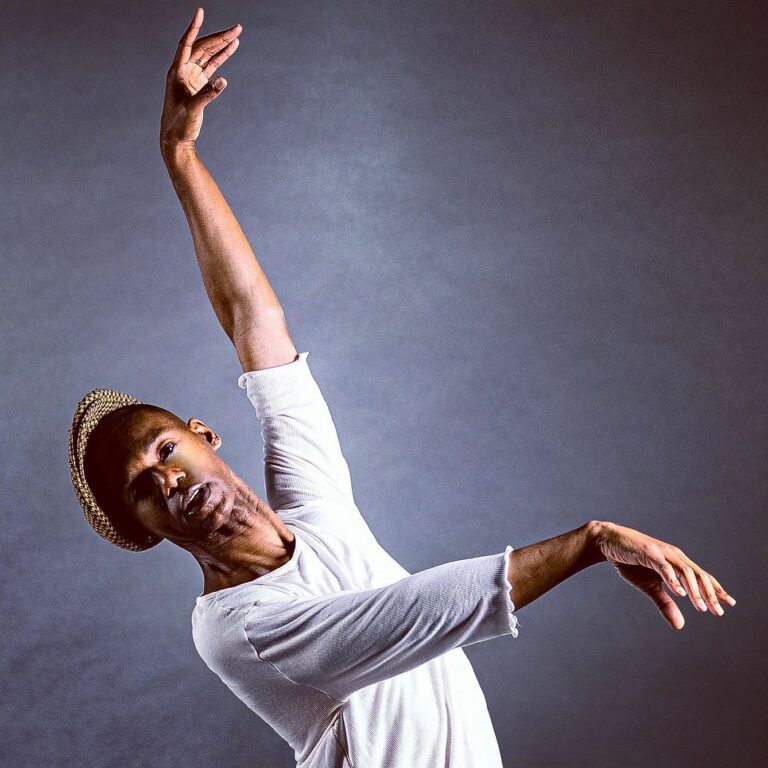 Kerry Kapaku
Kerry Kapaku is a dance educator, performer, administrator, and fitness professional based in Chicago, IL. A native of the suburbs of Boston, MA, Kerry has been a student of dance and art her entire life. She holds a BFA in Dance Performance and Education from The Ohio State University, and has danced professionally for Ballet Theater of Indiana, Gregory Hancock Dance Theater, and SundanceX. While she has over a decade of teaching experience with humans of all ages in styles ranging from ballet to contemporary to vernacular jazz, she specializes in the education of dance to adults, and opened DanceWorks Indy, Indiana's only adults-only dance studio in 2019 where she remains the owner and director. Kerry is a nationally recognized swing dance instructor, performer, and competitor specializing in lindy hop, charleston, and St. Louis Shag. She holds titles in both improvised and choreographed competitions at events such as the International Lindy Hop Championships, Nevermore Jazz Ball, and Lindy Focus, and has been invited to teach at workshops and festivals around the US. Kerry is an advocate for making dance accessible to a wide range of bodies, backgrounds, and ages and believes that the future of dance is found in inclusivity and diversity.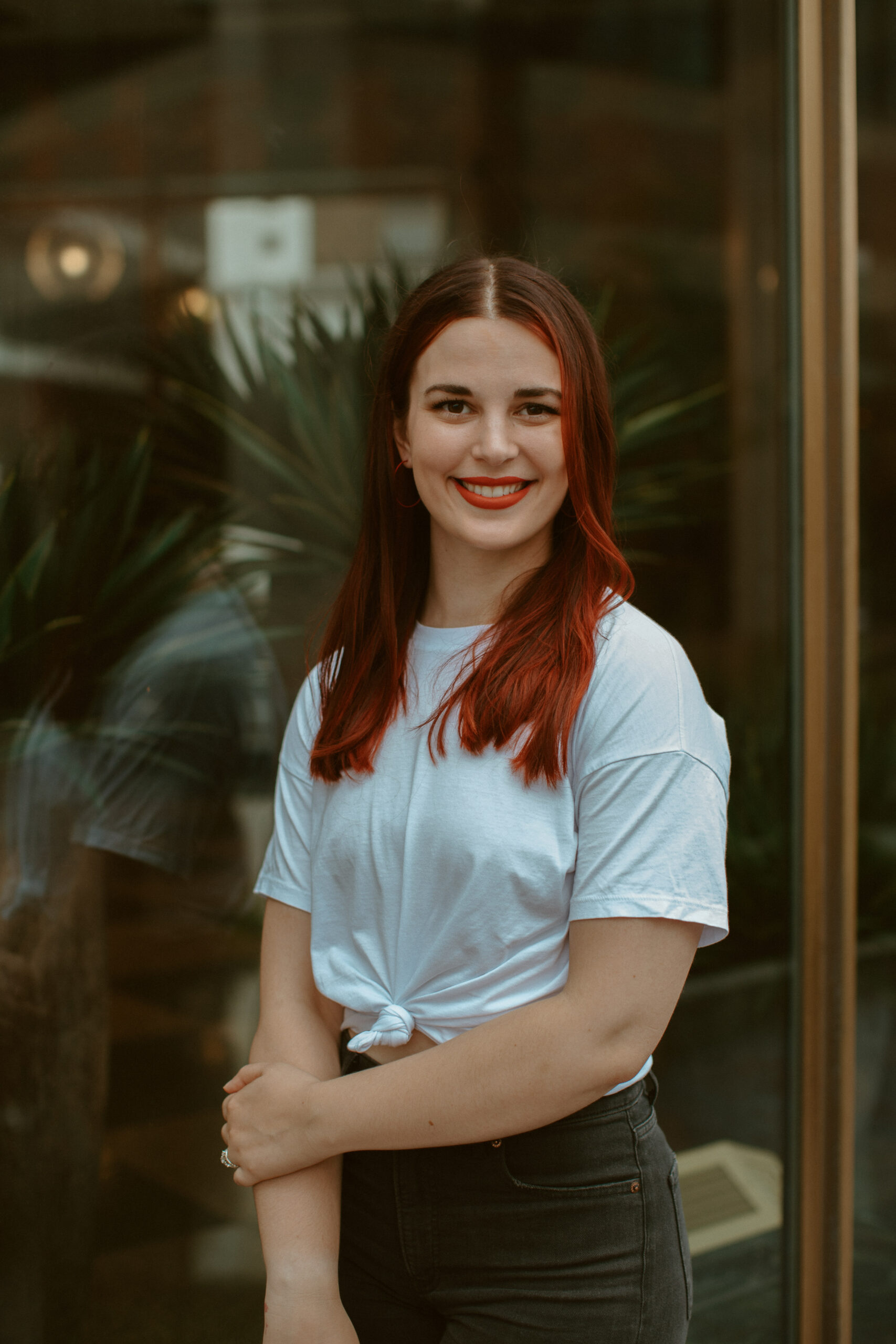 Christine Colquitt Thacker 
Christine Colquitt Thacker is an assistant professor of dance. She was a dancer with Gregory Hancock Dance Theater (GHDT) from 1998-2007, debuting in Out of Darkness. In 2000, Christine received an Individual Artist Fellowship from the Indiana Arts Commission. In 2003, she received a Creative Renewal Fellowship from the Arts Council of Indianapolis and Lilly Endowment. She was also awarded the prestigious Center for Leadership Development Award for Excellent Achievement in the Arts and Theatre.
Christine was a regular performer in National City's Yuletide Celebration with the Indianapolis Symphony Orchestra. She was the assistant director of GHDT from May 2003 through August 2007. She was involved with the Student Dance Ensemble (now G2) and helped advise and direct The Nutcracker. As assistant director, Christine was company spokesperson and represented GHDT in all media events domestically and internationally. As a dancer with GHDT, Christine performed more than 73 repertoire pieces, originating several roles including Mary Magdalene, Esmerelda, The Cheshire Cat, and Chandramuhki. She is the only dancer in company history to perform all three Joans in Joan of Arc.
Before coming to Indiana, she performed and studied with Dayton Contemporary Dance Theatre, Toledo Ballet Association, and Ballet Met. She has served as community outreach teaching artist in residence for Clowes Memorial Hall, and worked with Martha Graham Company's artistic director on Educational Outreach for the company's residency. She has also taught modern dance workshops at the Indiana School for the Blind and Visually Impaired. She has taught Vaganova ballet for a number of years, beginning in Northwest Ohio in 1990, and has also taught modern dance and jazz.
She began teaching Dance at Anderson University in 2014.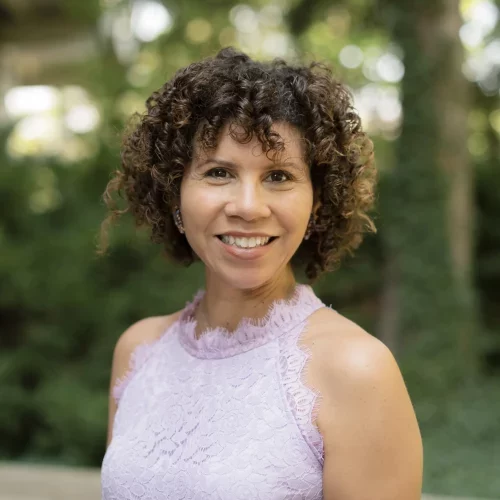 SATURDAY 15th

Time

Studio 310

Studio 319

Black Box Theatre

12:30pm - 1:45pm

Contemporary (Josh Manculich)

Hip Hop (Devin Hill)

1:45pm - 2:00pm

BREAK

BREAK

2:00pm - 3:00pm

Bollywood (Usha Sirimalle)

Musical Theater (Anne Beck)

3:00pm - 3:15pm

BREAK

BREAK

3:15pm - 4:15pm

FREE Lecture Panel Discussion: Health & Wellness

4:15pm - 4:30pm

BREAK

4:30pm -5:30pm

Modern (Kathryn Taylor)

Breaking (PepC)

FREE Lecture Panel Discussion (for dance educators): Creating Safe Spaces in Our Studios and Performance Venues
SUNDAY 16th

Time

Studio 310

Studio 319

Black Box Theatre

12:30pm - 1:45pm

Ballet (Angela Agresti)

Popping (André Kiner)

1:45pm - 2:00pm

BREAK

BREAK

2:00pm - 3:00pm

FREE Lecture Panel Discussion: Culture & Context

3:00pm - 3:15pm

3:15pm - 4:15pm

Commercial Jazz (Beverly Jane Bautista)

Horton Modern Technique (Devin Baker)

4:15pm - 4:45pm

All meet for Festival wrap-up