Angela Agresti
SUNDAY 16TH 12:30PM-1:45PM
BalletAngela is an indiana native that is currently a company repetiteur with atlanta ballet. She started her dance training in Indianapolis at the Jordan College Academy of dance and received supplemental modern training at Gregory Hancock Dance Theatre. In high school, she transferred to North Carolina school of the arts (now UNCA) for ballet where she studied closely with mentor Anna-Marie Holmes. She has danced with Cincinnati ballet for one season before moving to Amsterdam to be in Het Nationale Ballet (dutch national ballet) where she danced for 8years. While there, she danced a mix of classical ballets, Balanchine works, Hans Van Manen repertoire, contemporary and neoclassical works, along with new creations. Agresti has been featured in William Forsythe's second detail, Alexei Ratmansky's Don Quichot, Shen Wei's Sacre du Printemps, and other notable ballets, such as the dream, Paquita and swan lake. During her time dancing in Amsterdam, she gained experience as a choreographic assistant for multiple choreographers stage, film and festival works. She traveled to Riome, Switzerland, assisting works by Juanjo Arques and Peter Leung for the Origen Cultural Festival. She also worked with Peter Leung on the first ever virtual reality ballet titled Nightfall. In 2018, Agresti returned to Indianapolis and began teaching, coaching and rehearsing dancers at the collegiate, pre-professional and professional levels. She held positions at Butler university, Anderson university, the Academy of Gregory Hancock Dance Theatre, Ballet Theatre of Carmel, and Expressenz. She also worked as a company ballet teacher for gregory hancock dance theatre and for 2 years as the companys rehearsal assistant. In 2018, she assisted Annabelle Lopez Ochoa in the making of Tulips and Lobster for Kansas City Ballet and re-staged the work for the company the following season. Since being in Atlanta she has re-staged multiple choreographers works and traveled to Hong Kong Ballet to learn Lopez Ochoa's newest full- length Coco Chanel to stage for the upcoming season. She holds certifications in the ABT national training curriculum for levels pre-primary through level 5 and has received Basi pilates teacher training for mat pilates and reformer.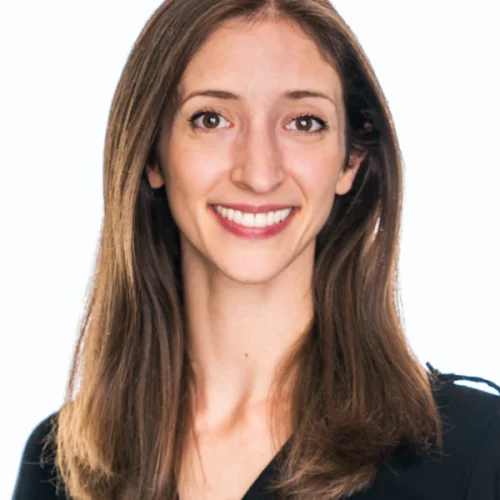 Devin Baker
Horton Modern Technique
Sunday 16th   3:15pm-4:15pm
A native of Indianapolis Indiana, Devin Baker has been sharing his performance experience through teaching for over a decade. He's studied with Milton Myers, Ana Marie Forsythe, and Susan Richardson. Devin has had the pleasure of teaching both internationally and nationally as a guest teaching artist at International Associations of Black in Dance (IABD), Shanghai Dance Stages, Ohio State University, Regional Dance America (RDA),  Alabama State University, and Cleo Parker Robinson Dance Academy.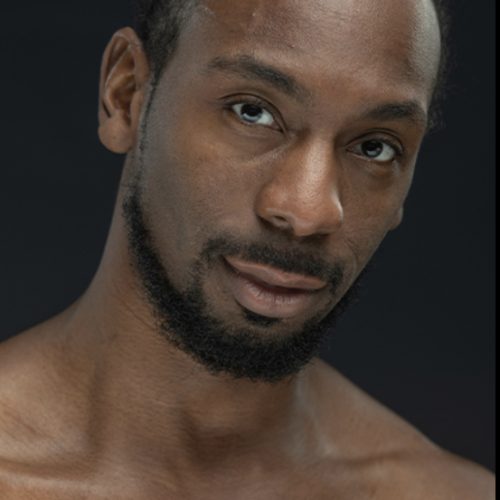 Beverly Jane Bautista
Commercial Jazz
Sunday 16th   3:15pm-4:15pm
Beverly Bautista is a Filipina American artist, dance educator, choreographer, and creative director. Born a Chicago-native, Beverly received a bachelor's degree from Ball State University and a Master of Fine Arts from UC Irvine. With her 12+ years of experience in the Los Angeles commercial dance industry, her credits include travelling internationally and nationally with multiplatinum rapper, Nicki Minaj, The Billboard Music Awards, opening for Britney Spears's Till the World Ends tour, and Good Morning America.  Other credits include Disney's Shake It Up, Versace, Lip Sync Battle, and the iHeart Radio Music Awards. Beverly is inspired to create from joy, issues that reflect the times, and shared experiences. She currently serves as an Assistant Professor of Dance at Ball State University and also serves on the advisory board for Dance Education Equity Association where she seeks to engage safety, equity, and inclusion in all dance spaces.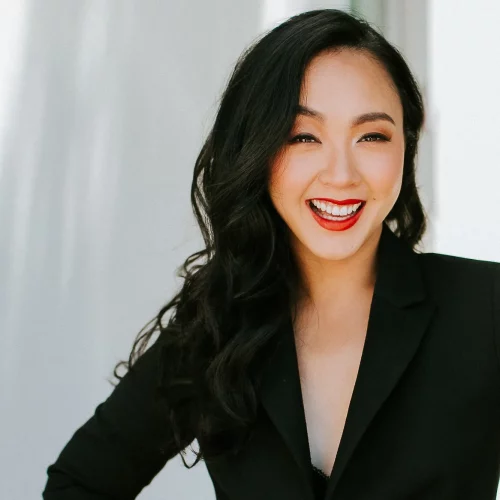 Anne Beck
Musical Theatre
Saturday 15th   2:00pm-3:00pm
Anne lived in NYC for over 15 years performing, obtaining dance captain roles on Broadway, in First National Tours and regionally; at theatres such as Terrance Mann's North Carolina Theatre, The Palace Theatre (SC), Artpark, and Gateway. She has choreographed over 100 musicals for theaters across the US. She has traveled to teach in Sardenia, Italy, Modena, Italy, Mexico City, Mexico, Toronto, Ontario and Calgary through Dance Masters of America and has served on their Student Honors Intensive Faculty and Teachers Training Faculty for over 12 years now. Anne boasts performing credits on Broadway in Saturday Night Fever (original Broadway Company), and National Tours The Who's Tommy (Sally Simpson), Saturday Night Fever, (Stephanie Mangano), and Gentlemen Prefer Blondes w/ Barbara Eden.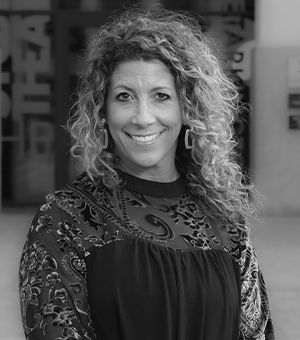 Devin Hill
Hip Hop
Saturday 15th   12:30pm-1:45pm
Devin Denise was born and raised in Indianapolis, IN. She began her training at Dance Magic Performing Arts Center in Indianapolis where she studied Ballet, Tap, Jazz, Modern, Graham, Contemporary and Hip Hop for 8 years. She taught and did Hip Hop and Jazz choreography at Dance Magic for 4 years. In 2018, Devin received her Bachelors of Fine Arts in Dance from Ball State University, where she received extensive technique training in Jazz, Ballet, Contemporary, Musical Theater and Acting.
Throughout her dance career, Devin has traveled nationally and internationally. She has trained in California, New York, Atlanta and Chicago with choreographers including Brian Friedman, Gary Beauford, Allyne Gatrell, and Sidra Bell. She has danced for Fever Inferno Hip Hop Dance team, Kenyetta Dance Company, Phoenix Rising Dance Company, BET Awards Pre-show and for R&B artist Jacquees.
André Kiner
Popping
Sunday 16th   12:30pm-1:45pm
I've been street dancing for 25 years and teaching Popping international dance for 17 years.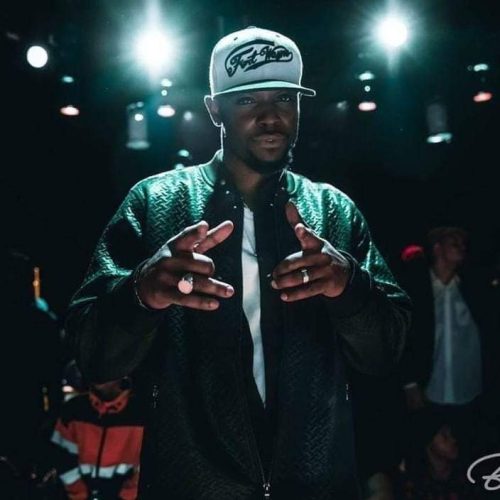 Josh Manculich
Contemporary
Saturday 15th   12:30pm-1:45pm
(BA, Point Park University, MFA, The Ohio State) – born in Windber, PA – started his dance training at the age of fourteen. In 2021, Joshua founded WhirlWind Dance, a professional contemporary company based in Columbus, OH. He had the pleasure of performing with Thodos Dance Chicago, Chicago Repertory Ballet, Pursuit Productions, Jaxon Movement Arts, Jessica Miller Tomlinson, and The Pillow Project. Brought up in a small-town, he is thankful for the numerous inspiring mentors and creative artists that guided his pursuits as a dancer, choreographer, and person. Josh's choreographic work exists in conceptual frameworks, and his choreography has been toured internationally and presented nationally by emerging contemporary dance companies, ballet companies, and universities. Josh was nominated for a Princess Grace Choreography Fellowship by The Big Muddy Dance Company for which he eventually created "Lyra" through support of the Princess Grace Foundation. Some of his choreographic adventures include a longstanding relationship and building of community with organizations like: Ballet Austin II, The Big Muddy Dance Company, Collage Dance Collective, DanceWorks Chicago, Eisenhower Dance, Houston Contemporary, and Santa Barbara Dance Theater. Currently, Josh is earning his M.ED. in Clinical Mental Health Counseling at Ohio University and is thrilled to be representing artists and their important work within the mental health profession.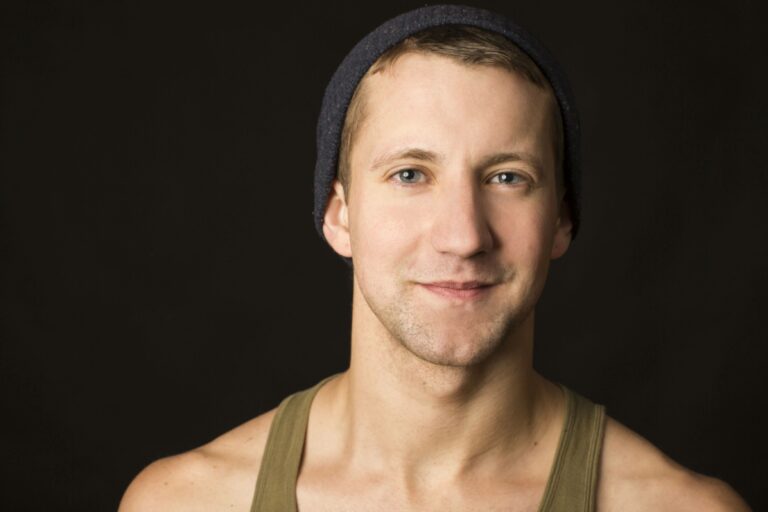 PepC
Breakin'
Saturday 15th   4:30pm-5:30pm
Pep-C of Muncie/Indianapolis, Indiana started her Journey with Breakin' in 2015. She began with goals to audition for modern dance companies like Alvin Ailey but her journey has since shifted, and she currently is in pursuit to represent the US team in the 2024 Olympics in Paris. 
Before she knew it, Pep-C was invited to be a part of the dance crew "Godchildren of Soul". She went from entering battles with her crewmates, to battling in 1v1 competitions against internationally known Breakers.
She has traveled internationally to challenge the development of her creative approach against other amazing breakers and acquired multiple victories & rewards, including: Red Bull BC One Philadelphia Cypher 2019, B-Girl City Bonnie & Clyde 2019, and Break Free Day 2020 Most Valuable Breaker.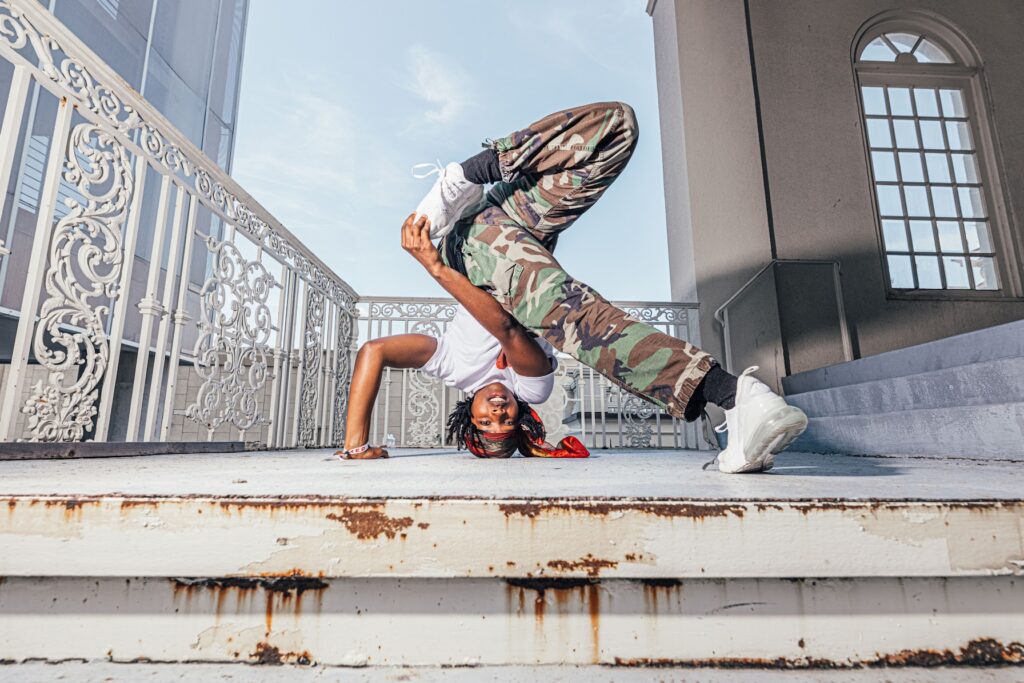 Usha Sirimalle
Bollywood
Saturday 15th   2:00pm-3:00pm
Hi, I'm Usha, founder of Indy Bollywood. My goal for each and every class is to provide participants with a fun physical activity that can help develop confidence, build  relationships, and reach fitness goals – all while being exposed to the beauty of Indian culture.
At Indy Bollywood, we find connection through dance. Our mission is to give each dancer the conditions that foster stronger connections to the self, the community, and Indian culture. Reflecting it in healthy, happy people.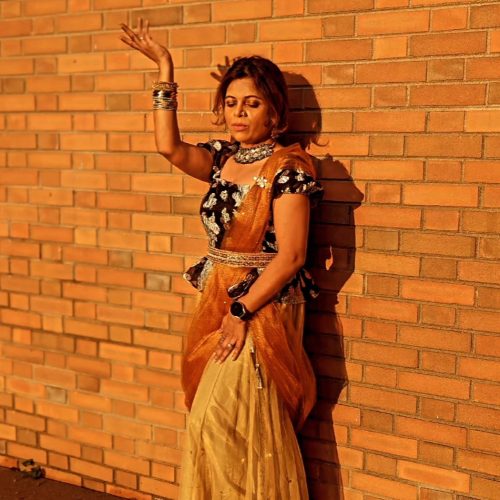 Kathryn Taylor
Graham-based Modern
Saturday 15th   4:30pm-5:30pm
Kathryn Taylor is 26-year old dance artist with Graham 2 in New York City. She has also been a guest artist for Dance Ensemble Singapore and has danced with Relevations Dance in Indianapolis.
Originally from Indiana, her early dance training was as a competition dancer and in a wide array of styles such as ballet, tap, jazz, hip hop, lyrical, and contemporary. She received her BFA from the Conservatory of Dance at SUNY Purchase in 2019 with a minor in Asian Studies.  She was a recipient of the Study Abroad Grant, affording her a semester's study at the Taipei National University of the Arts in Taiwan studying contemporary dance styles, martial arts, and Tai chi. At Purchase, she performed works by Tom Weinburger, Trisha Brown, Lin Hwai-Min, Jose Limon, and others. Currently, she is enrolled in the Advanced Study Certificate Program at the Martha Graham School.
Since graduating from SUNY Purchase, Kathryn has performed work by Emily Kessler, Merce Cunningham, Meagan Ahern, Andre Williams, Hannah Garner, and Martha Graham. She has also trained with Axis Connect, Doug Varone and Dancers, Maria Campos and Guy Nader, Adam Khazhmuradov, Donald Byrd and Dancers, and Kun-Yang Lin/Dancers. She also owns a small handmade dance-wear business called Fire Ox Dancewear and loves making K-pop dance covers.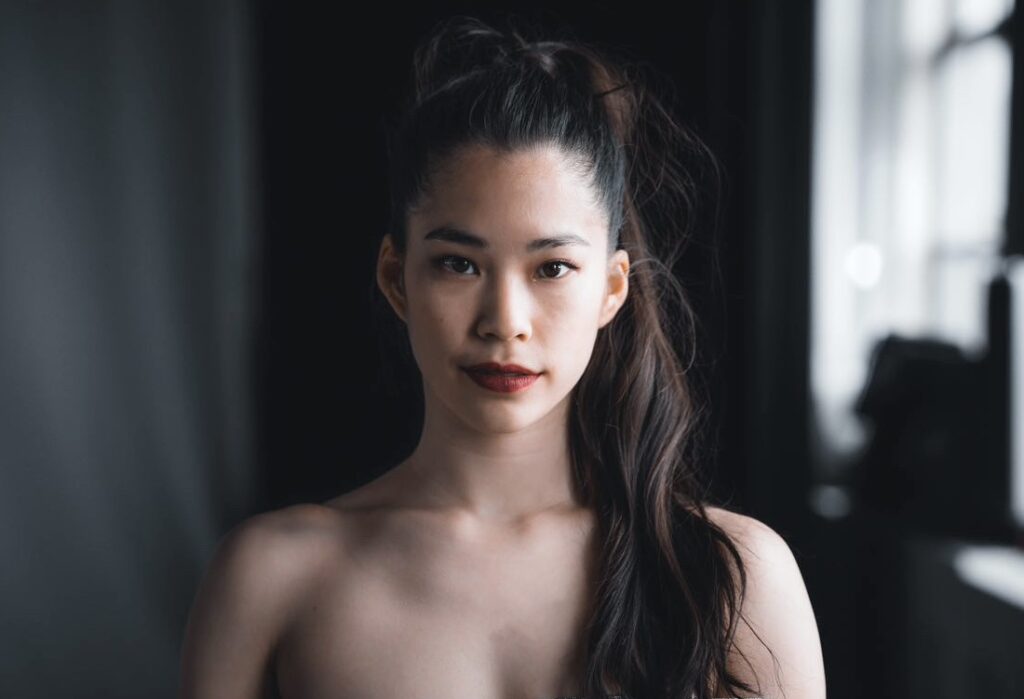 SATURDAY 15th

Time

Studio 310

Studio 319

Black Box Theatre

12:30pm - 1:45pm

Contemporary (Josh Manculich)

Hip Hop (Devin Hill)

1:45pm - 2:00pm

BREAK

BREAK

2:00pm - 3:00pm

Bollywood (Usha Sirimalle)

Musical Theater (Anne Beck)

3:00pm - 3:15pm

BREAK

BREAK

3:15pm - 4:15pm

FREE Lecture Panel Discussion: Health & Wellness

4:15pm - 4:30pm

BREAK

4:30pm -5:30pm

Modern (Kathryn Taylor)

Breaking (PepC)

FREE Lecture Panel Discussion (for dance educators): Creating Safe Spaces in Our Studios and Performance Venues
SUNDAY 16th

Time

Studio 310

Studio 319

Black Box Theatre

12:30pm - 1:45pm

Ballet (Angela Agresti)

Popping (André Kiner)

1:45pm - 2:00pm

BREAK

BREAK

2:00pm - 3:00pm

FREE Lecture Panel Discussion: Culture & Context

3:00pm - 3:15pm

3:15pm - 4:15pm

Commercial Jazz (Beverly Jane Bautista)

Horton Modern Technique (Devin Baker)

4:15pm - 4:45pm

All meet for Festival wrap-up