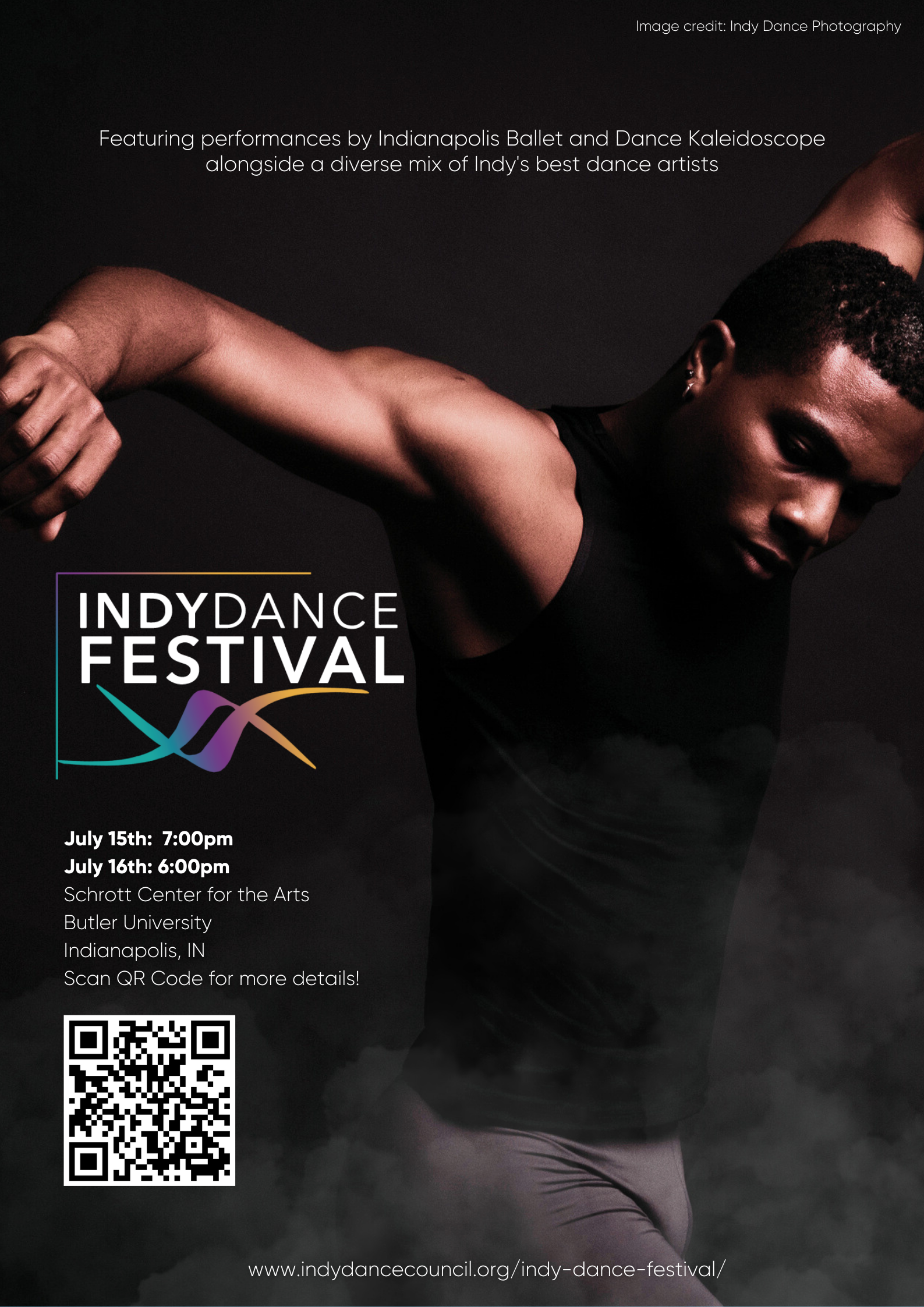 Butler University Lilly Hall & Schrott Center for the Arts 
The Indy Dance Festival was a first of its kind event in Indianapolis, inviting the whole community to come together, connect, and celebrate the dance present in our city.
Workshops, panel discussions, and networking & social events were capped by two evening performances showcasing the many types of dance present in the greater Indy area.
Local dance students, professionals, educators, aficionados, and audiences gathered for one weekend to learn, grow, connect, and be inspired, together.
Stats about the festival:
Over 100 professional dancers
Featured 18 local companies
More than $25,000 injected back into the local dance community
"Really enjoyed the mix of dance styles and getting to see companies I hadn't experienced before."  -Sunday performance attendee
"Simply fabulous."  -Saturday performance attendee
The Indy Dance Festival 2023 was made possible with generous support from:
Dr. Mary Kristine Beckwith
Nicholas F. Hrisomalos, M.D. and family
Dr. John H. Abrams, MD and family
The Butler Community Arts School
The Indianapolis Center for Arts Education and Innovation at Butler University
Activities are made possible in part by Nickel Plate Arts, and the Indiana Arts Commission, which receives support from the State of Indiana and the National Endowment for the Arts.
Saturday, July 15th, 2023 7pm
Headliner
Invited opener
Performers:
Sumeet Banwait & Amrit Singh
Sunday, July 16th, 2023 6pm
Contemporary – Josh Manculich
Hip Hop – Devin Hill
Bollywood – Usha Sirimalle
Musical Theater – Kenny Shepard
Graham-based Modern – Kathryn Taylor
Ballet – Angela Agresti
Popping – André Kiner
Commercial Jazz – Beverly Jane Bautista
Horton Modern – Devin Baker
Moderator: Beverly Jane Bautista
Health & Wellness: Taking care of the whole instrument, body & mind, in order to perform at your peak
Leslie Dodge, Glenn Kelich, Priya Lakshmi
For Dance Educators: Creating safe spaces and improving accessibility in our studios and performance venues
Derek Reid, Dana Vanderburgh, Roberta Wong
Culture and Context: How studying the history and culture of the dance that you love can enrich your experience and improve your craft
Roberta Wong, Kerry Kapaku, Christine Colquitt Thacker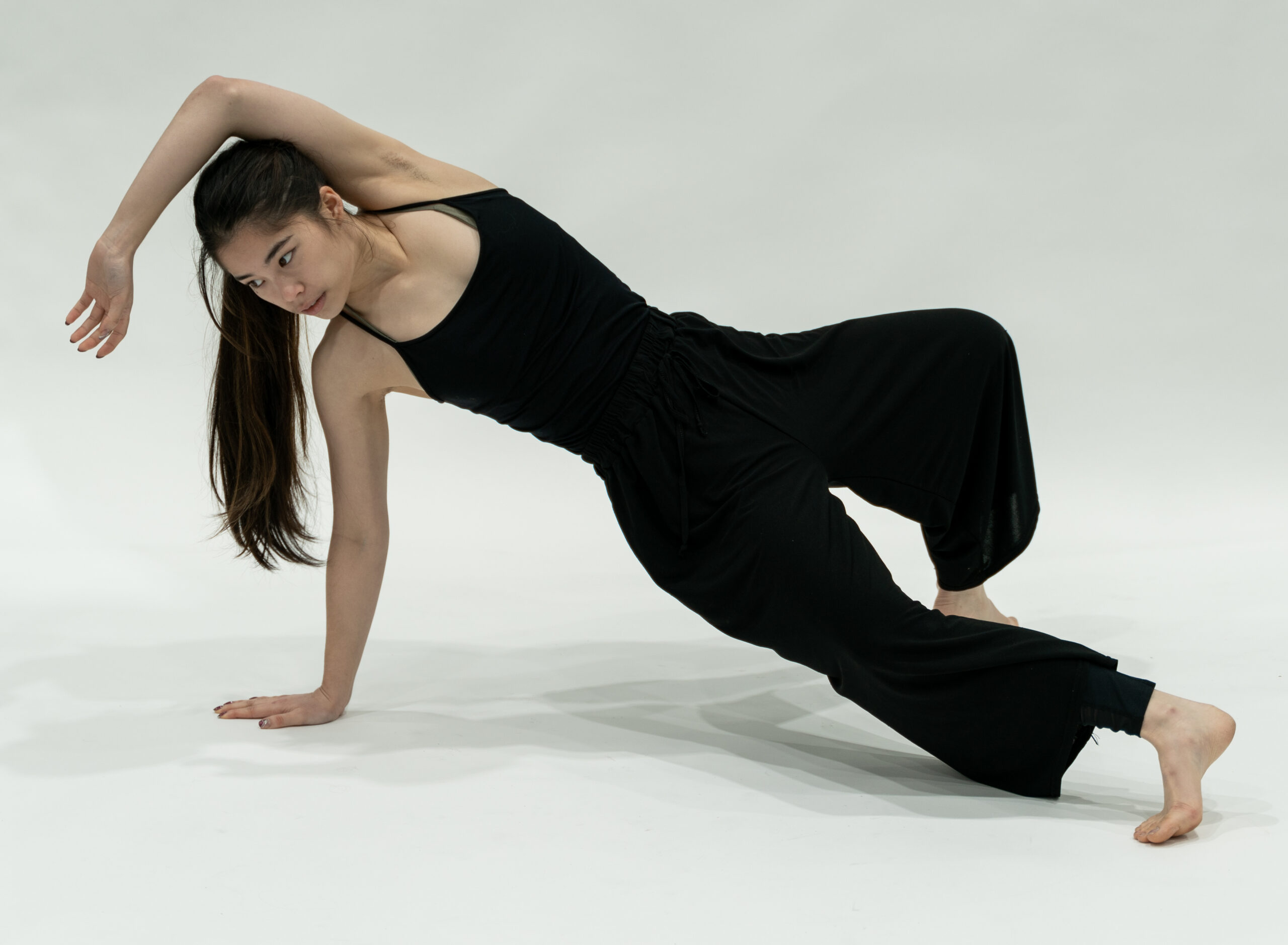 Physical therapy mini-sessions provided by Elite Edge Physical Therapy
Photography sessions provided by Indy Dance Photography
ASL interpreters were present at all lecture panels & curtain speeches
"Dance is for everybody. I believe that the dance came from the people and that it should always be delivered back to the people." ~Alvin Ailey