2023 Movers and Shakers: Yoshiko Kamikusa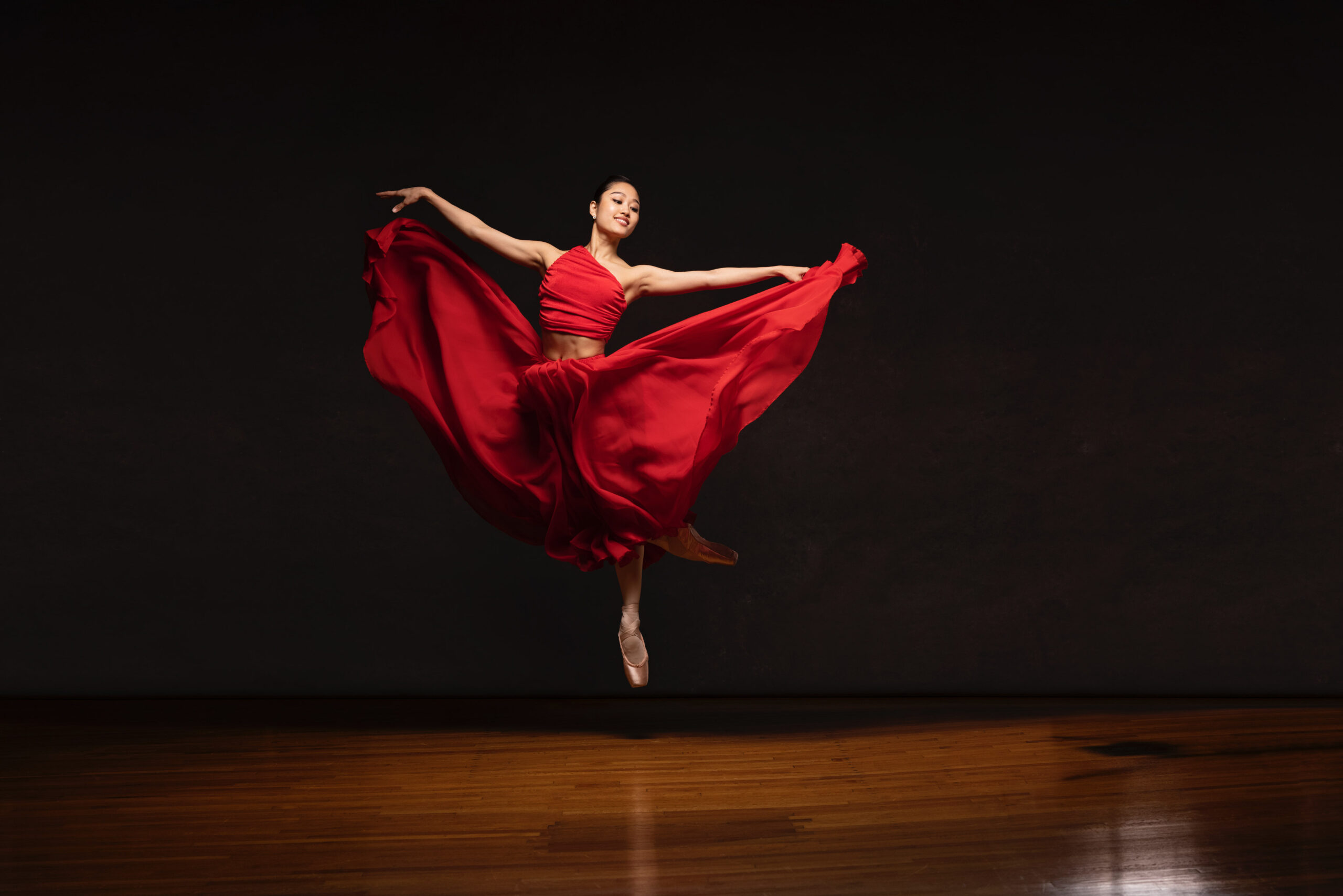 Yoshiko Kamikusa(she/her)
Yoshiko has been a principal dancer with Indianapolis ballet since their debut season in 2018. She exemplifies the passion and hard work marked by every successful dancer in the business. She is a pillar of strength and grace both on and off the stage.
She was born in Tokyo, Japan. Her dance journey began at age 7 in Hawaii, and as her love for ballet grew steadily over time,  she went on to pursue further training in Canada, at the Goh Ballet Academy. She performed with the Royal Winnipeg Ballet for 5 years before opportunity brought her to Indianapolis. Along the way she earned various merits at  prestigious ballet competitions, such as: Helsinki International Ballet Competition, Japan Grand Prix International Ballet Competition, Varna International Ballet Competition, and others.
While she appreciates the ritual and routine of ballet technique, for her, the greatest draw to dancing is the transformation that occurs onstage and the exchange of energy that happens between dancer and audience. While an accomplished Balanchine dancer, she has a soft spot for a good old fashioned story ballet. She is very much looking forward to performing the role of Aurora later this season in Indianapolis Ballet's full length production of Sleeping Beauty. You can, however, catch her in many productions between now and then. For more information on the rest of the season at Indianapolis Ballet, click here. 
Some other fun facts about Yoshi: Two of her favorite ballet dancers are Ulyana Lopatkina and Marianela Núñez. She finds that each style of ballet training offers a unique perspective to the craft. Though she may be a self-described introvert, she has been know to make a bold fashion statement every now and again. It is a welcome departure from up to 40hours/week in a leotard and warm-ups. 
You can catch her next performing the roles of 'Sugar Plum Fairy' and 'Snow Queen' in The Nutcracker programs at both The Toby and Murat Theaters throughout December.
About Movers and Shakers
Movers and Shakers are the dancers who continue to help make, shape, and move the Indianapolis dance scene forward. Indy Dance Council honors one dancer each quarter.